ULTIMO 120/2 AND ULTIMO HEAVY COUNTS:

100% high-tenacity polyester continuous filament thread.


Ultimo 120/2

Ultimo 120/2 is a fine polyester thread used to create excellent seams on lightweight fabrics.

Ideal for overlocking and blindstitching applications where fine but strong thread is required, such as curtains, quilts, mattresses and quilted garments.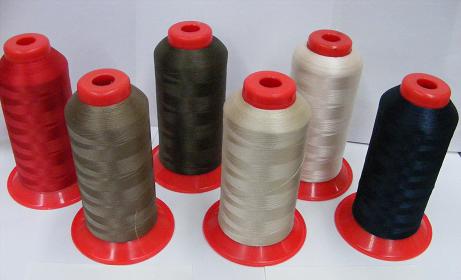 Makeup Available:

5,000m - Wide range of colours.

15,000m - Black and white only.

CLICK HERE TO VIEW THE ULTIMO + ALTERFIL-L SHADE CARD PDF



Ultimo Heavy Counts:

Ultimo heavy counts are thick, continuous filament polyester threads used for decorative or heavy stitching in a wide variety of applications.

Features a low level of elongation to ensure regular seams and ease of sewing, also UV resistance for products exposed to sunlight.

Ideal for belts, luggage, footwear and all leather applications, Ultimo produces a great seam with a high-sheen appearance.




WEIGHTS AND MAKEUP AVAILABLE:

10 -1,000m kingspools

20 -1,500m kingspools

40 -3,000m kingspools

60 -3,000m kingspools