High-quality, high-sheen polyester machine embroidery thread.
Quality 100% trilobal polyester construction.

Extensive range of 420 colours available on 5000m cones.

Comparable to popular colours in other embroidery thread ranges.

Shade cards available on request.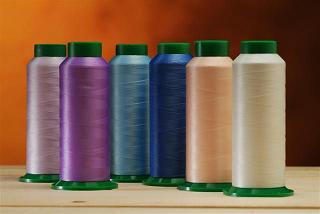 For more information, phone 0800 50 40 60, or (09) 527 4017
or click here to send us an email.

Copyright Caudwells 2010.