- High quality semi-light, medium & waxed braided polyester thread.
- Available in a variety of colours, thicknesses and spool sizes.
- Excellent results whether used in hand- or machine applications.
Zircon & ADH semi-waxed braid
These semi-waxed braids are ideal for creating an attractive coarse decorative seam and is
especially appropriate for shoes, hand crafted upholstery, leather goods and steering wheel covers.
This braided thread shows high performance when you are either hand sewing or during high speed machine applications, and is not hindered by uneven wax distribution.
These braided threads are pliant, abrasion resistant and colour-fast for many years. Image below shows a stitch comparison including the thicknesses available in semi waxed, 0.8-1.0-1.2-1.4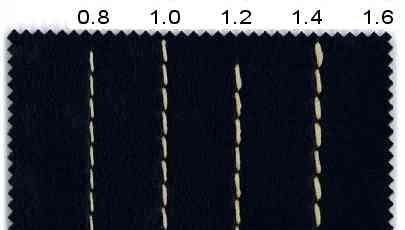 Zircon & ADH waxed braid
These waxed braids have just the right amount of special waxed coating, enabling easy hand-plaiting and provides an ideal surface for slipknots such as in neckwear. Polyester braided thread can be melted, weaved or plaited to form thicker braids. Use Zircon & ADH waxed polyester braid with confidence to create quality hand-made or machine-made products. In New Zealand we have many manufacturers who use polyester braided thread for greenstone jade [Pounamu] and bone carving souvenir necklaces because of it's strength, feel against the skin and vibrant colour range as shown below. Also available in five thicknesses, as above in the stitch comparison illustration.
WIDE COLOUR RANGE, HOWEVER ALL COLOURS MAY NOT BE AVAILABLE IN HEAVIEST THICKNESSES: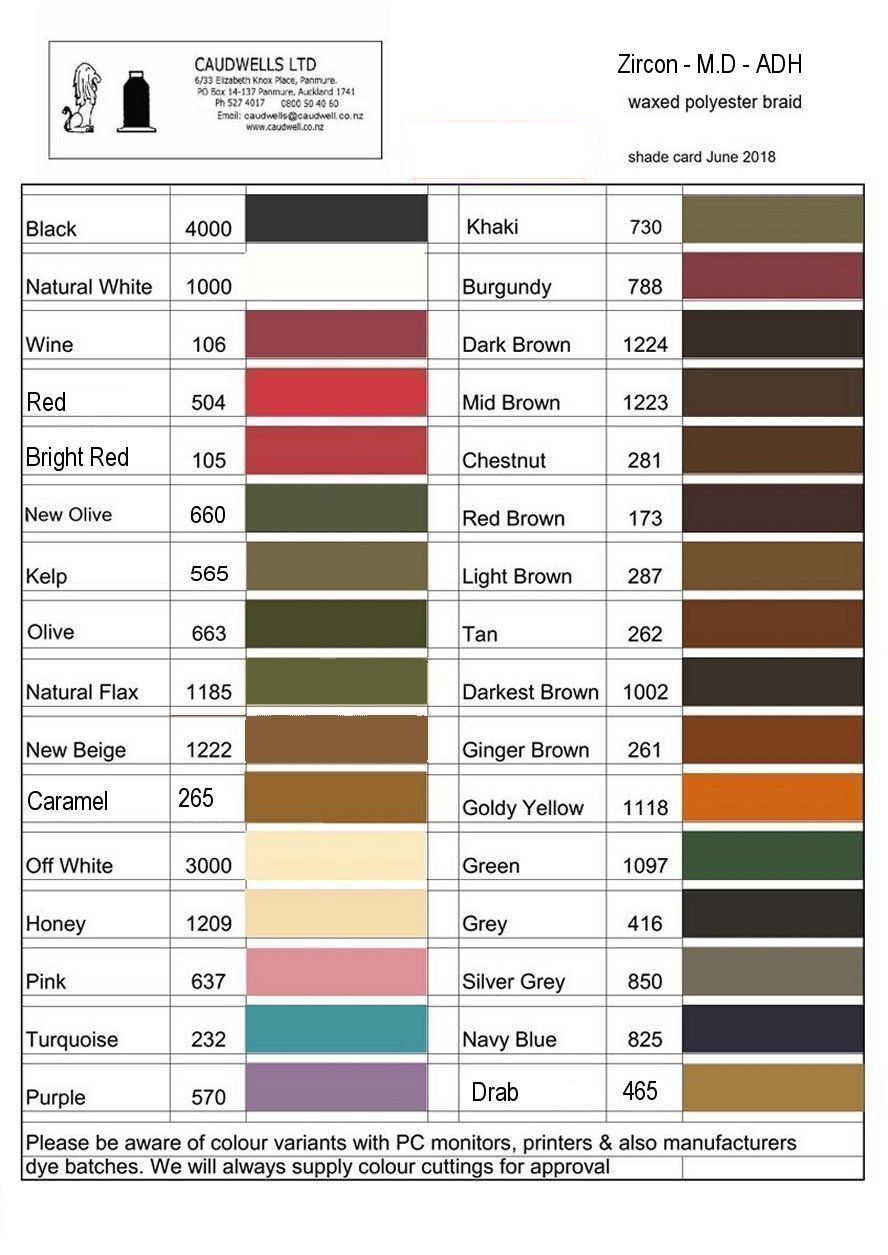 For more information, and an updated list of colours and prices, phone 0800 50 40 60, or (09) 527 4017
or click here to send us an email.

Copyright Caudwells 2010.